Buyer New Home Design Consult

When you move into a new home, it can be overwhelming. What furniture goes where? Which colors should you incorporate, and in what rooms? How does each room function, and what is the best way to utilize each space? All these questions can paralyze the new homeowner at a time that should be celebratory.
Those questions and many others illustrate the importance of getting an experienced pair of eyes in your new home to offer feedback and advice. Thanks to a unique partnership with Dawson Interiors, a buyer consult is included gratis with the purchase of your new home through DuBois Realty Group.
Each buyer consult is customized to the client's specific needs, and can address a wide variety of issues:
Furniture placement
Paint color consultation
Hanging art
Customization options
Lighting upgrades
Furniture selection
Hardware updates
Purchase list
Prioritizing updates
And more!
The main objective of a buyer consult is to help you begin to turn your new house into a home, and that will look different for each client. Laurel Libby (from Dawson Interiors) stands ready to help you begin that process today, thanks to the generosity of DuBois Realty Group.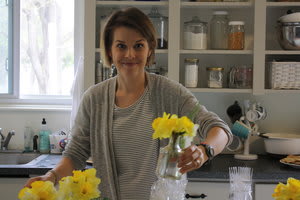 Staging in partnership with
Dawson Interiors